Global Finance Limited is one of the leading Indian mortgage and insurance agency in Auckland, New Zealand. We are highly respected, trusted and awarded agency. We have been helping kiwi families to reach their dream for 20+ years.
The benefits of using Global Finance Mortgage and Insurance Advisers
For most of us, getting a mortgage will be the biggest financial decision we ever make. There are two ways to seek a mortgage, either connecting with a bank directly or using a Global Finance mortgage adviser. When dealing with a bank, you need to rely on your access to market, your negotiation skills to secure the best deal, and knowledge of how to structure your loan.
For many people this is a daunting task, which is where a Global Finance mortgage adviser can prove their expertise, allowing you to save interest on your loan while paying it off as quickly as possible.
Global Finance advisers know the industry as a result of years of experience, supplier access and training. They have relationships with multiple lenders (not just the obvious ones) which allows them to shop around on your behalf for the best deal. They will work with you to have a loan application presented in the best way to get it approved, and then complete regularly reviews with you to make sure your loan continues to be structured to suit your changing needs.
The ability to protect your income, which allows you to pay your mortgage, means insurance is a critical consideration. Insurance can be complicated, so a Global Finance insurance adviser can help you understand the details of a policy while working out what level of cover you need so that you and your financial liabilities are properly protected. Global Finance advisers have extensive knowledge of the insurance market and provide the support needed to navigate every stage of your insurance protection journey; from the need, to application, and from review to managing the claim process.
We have arranged over $9 billion of mortgages and personal risk insurance cover since our inception in 1999. Every year we support over 1,500 customers for their mortgage or insurance needs so that they can meet their financial goals.
We are consistently rated by the banks as being among the top mortgage brokers in terms of volume of loans approved and settled in a year. We were awarded as Top Mortgage Adviser of the Year 2012 to 2018 by ANZ Bank & ASB Bank from 2014 to 2016, Business & Commercial Adviser of the Year 2013 by ANZ Bank. Besides this, we have been rated as the top single mortgage broker in the country by "The NZ Mortgage Magazine" in 2014 and 2015.
Market Advise:
Ajay Kumar from global finance talks about Covid 19 financial relief plan
Expert financial advice on Mortgage and properties during Covid-19 Lockdown by Ajay Kumar
The Afternoon Report (Radio Show)

Money Matters (Radio Show)

Here's what some of our customers have said about us:
"Very fast and efficient service. Customers are treated with pride and dignity." – Sant
I just want to let you know how grateful me and my family are, you have given us hope and have made everything possible to get us into our home. I cannot thank you enough for your great dedication you give to each of your clients personally and the time you take to make things work in our favour." – Vino
"Thank you so much for all your efforts in assisting me with my claim during this difficult time that I'm going through. This is one more good personal experience that I've had with GFS and is definitely one more good story that I can tell people when I recommend GFS to them."- AD
"We would like to take this opportunity to express our sincere gratitude for your patience, help, and guidance given to us right from the beginning when we were interested in the property. Had it not been for you and your team, our dream of securing this property would not have been fulfilled." S&S
"It was one of my best decisions in life to contact you guys." – Aman
"Just wanted to thank you both for a great job. Only happy to recommend you to our friends." – Thomas
"As you may be aware we settled on Friday!! We would like to thank you for all your effort in achieving this fantastic result. We would be most delighted to recommend you to any of our contacts/friends." – Geeta
"Thank you very much for your exemplary service, you are truly a superstar. Your advice and guidance in making our every decision is much appreciated. Thank you for sharing so much knowledge and advice. You have given us excellent service from Day 1 and we truly enjoyed working with you and look forward to continued dealings with you." – Venita
By using a Global Finance advisor, the advice you receive can put you in a better financial position than before you received it.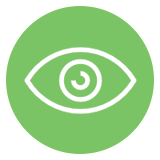 Our Vision
To be a renown New Zealand brand valued by all who seek and support mortgage and insurance advice
Our Mission
Global Finance exists to serve "Your Best Interest"
Awards
Independently judged and recognised as one of NZ's most awarded financial service providers
Award Winning Service
[logo-carousel id=partners]